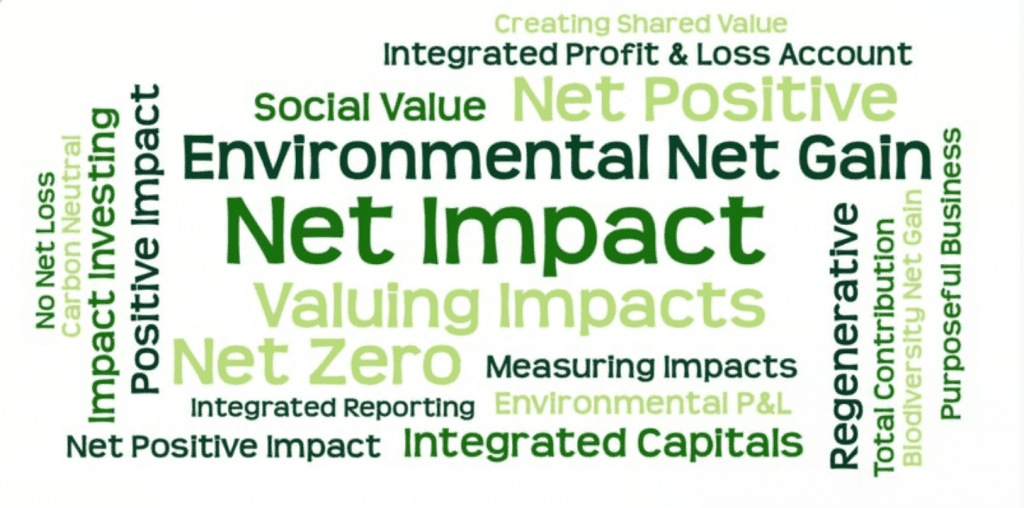 El próximo 23 de mayo llega una nueva edición de Net Impact Approaches, evento de referencia sobre enfoques de impacto neto , organizado por Sustain Value y Consciam, que téndra lugar en Londres (Reino Unido). El encuentro, contará con la participación de expertos y organizaciones líderes en medir y evaluar impactos para demostrar impactos netos cero o positivos sobre la biodiversidad.
Empresas, inversores, gobiernos y consumidores reconocen el hecho de que el modelo económico existente ya no actúa en el mejor interés de la sociedad a largo plazo. Por ello, son necesarios cambios significativos en el funcionamiento de las empresas para prevenir resultados potencialmente catastróficos.
Uno de los cambios más emocionantes y en rápida evolución es la transición de las prácticas básicas de la «sostenibilidad» dirigidas a minimizar impactos a otras con el foco puesto en lograr un impacto positivo. Las empresas e instituciones financieras están tratando de avanzar hacia la consecución de este propósito mediante la medición de sus impactos y el establecimiento en paralelo de objetivos de impacto cero o positivo.
El programa (última version actualizada) de la edición 2019 de Net Impact Approaches lo forman cerca de 30 expertos en medición, valoración y establecimiento de objetivos (por ejemplo, ganancia neta, impacto neto positivo, impacto cero). Sus intervenciones contribuirán a ofrecer una perspectiva actualizada del tema, los progresos y las mejores prácticas de los líderes e instituciones financieras.
Entre los ponentes confirmados, se encuentran Annelisa Grigg – UNEP-WCMC; Amine Soulami – BNP Paribas; Aine; Chris Brown – Olam; Chris Hart – Natural Capital Finance Alliance; Emma Howard Boyd – Chair, Environment Agency; Emmanuelle Hopkinson – Marks and Spencer; Eugenia Ceballos Hunziker – LafargeHolcim; Eva Zabey – WBCSD; James Spurgeon – Sustain Value; Jonathan Labrey – International Integrated Reporting Council; Mark Gough – Natural Capital Coalition; Max Heaver- Defra; Rosie Dunscombe – Natural Capital Coalition; Matt Watkins – WBCSD (on behalf of Social &Human Capital Coalition); Niki Mardas – Global Canopy (Natural Capital Finance Alliance); Phil Clarke – Consciam; Thomas Verheye – European Union; ¡Tony Juniper CBE – Chair of Natural England; Will Evison – PwC; Zoe Le Grand – Forum for the Future.
La conferencia reunirá a diferentes comunidades involucradas en todos los aspectos relacionados con los enfoques de impacto neto para:
Los contenidos cubrirán todos los tipos de enfoque que identifican, miden, valoran y comparan los impactos ambientales, sociales y económicos. El enfoque principal está centrado en el contexto de los negocios, basado en los resultados y recomendaciones de años anteriores. Entre los temas clave de este año, se incluyen:
Pincha en el siguiente enlace, si estás interesado en gestionar tu asistencia a Net Impact Approaches 2019.