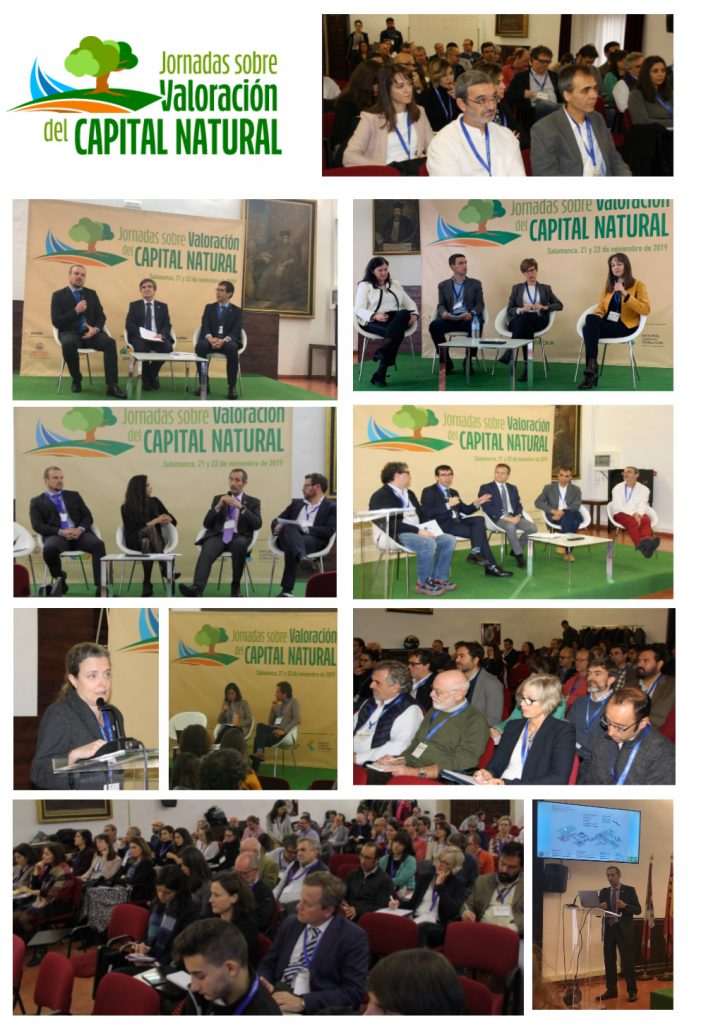 The University of Salamanca (USAL) convened a Conference on Natural Capital Valuation at the end of November in order to provide a framework for different companies and experts from different companies, international organisations, universities and coalitions to share their respective experiences in the valuation of impacts on natural capital and inform about how this valuation helps them make environmentaly responsible decisions.
Opening plenary was carried out by Anne Burrill, Head of Nature and Biodiversity Unit of the Directorate General for the Environment of the European Commission, with the conference entitled "The vision of the European Commission on natural capital."
After the opening, a complete program was developed that included the participation of representatives of numerous companies from different sectors of activity (energy -Endesa, Enagás, Iberdrola, REE Group, Naturgy, Repsol-, extractive industry -LafargeHolcim Spain-, infrastructure –Ferrovial-), universities (USAL, Rey Juan Carlos University, Alcalá de Henares University), conservation entities (WWF Spain, Global Nature Foundation), coalitions, networks and international organisations (Natural Capital Coalition, Ecosystem Services Partnership, Union for Conservation of Nature) and consultancies (Azentúa, E&Y, KPMG and PwC).
The different dynamics developed during the two-days conference also served to share and analyze the challenges presented by the valuation of natural capital.