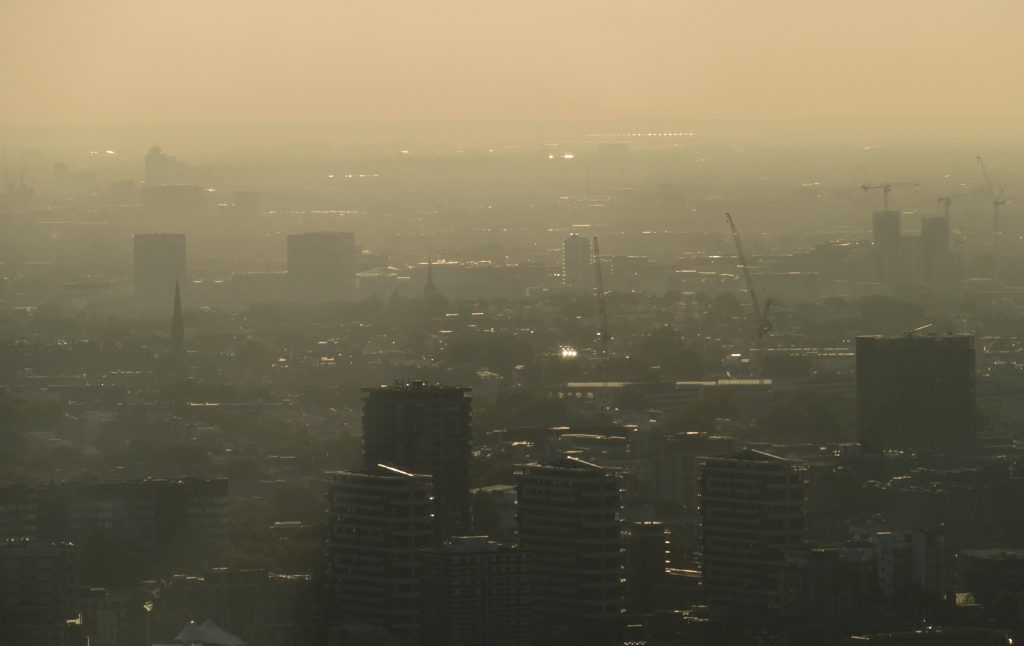 The European Public Health Alliance (EPHA) has published a study analyzing data from 2018 of 432 cities in 30 countries (EU plus the UK, Norway and Switzerland, with total population of 130 million inhabitants) about the health-related social costs of air pollution. The document reveals that, on average every inhabitant of a European city suffered a welfare loss of € 1,276 a year owing to direct and indirect health losses associated with poor air quality. This is equivalent to 3.9% of income earned in cities.
The study quantifies the monetary value of premature death, medical treatment, lost working days and other health costs caused by the three air pollutants causing the most illness and death: particulate matter (PM), ozone (O₃) and nitrogen dioxide (NO₂).
After examining all 432 European cities in the sample (48 of which are located in Spain), the social costs quantified were over € 166 billion in 2018. The average cost per city is over € 385 million. Cities with the highest damage cost per capita in 2018 are Bucharest (Romania, € 3,004), Milano and Padua (Italy, € 2,843 and € 2,455, respectively).   
The Spanish cities with the highest damage cost per capita derived from air pollution are Barcelona (€1,256), Guadalajara (€1,183) and Madrid (€1,069). The city with the lowest damage cost per capita not only in Spain but in the list of 432 cities analysed is Santa Cruz de Tenerife, with € 382 per capita in 2018.
The top cities with the highest total damage costs of air pollution in 2018 are London (United Kingdom, € 11.38 billion), followed by Bucharest (Romania, with an annual loss in welfare of € 6.35 billion) and Berlin (Germany, € 5.2 billion). The first Spanish cities included in this classification are Madrid (7th position with € 3.4 billion) and Barcelona (17th, € 2.2 billion).
PM causes the vast majority of costs, 82.5% on average (various pollution sources), followed by NO₂ (15% – mainly traffic) and O₃ (2.5% – from combustion).
It is worth pointing out that these proportions vary considerably between cities. In this regard, the contribution of PM2.5/PM10 to total damage costs varies from 60.1% in Funchal (Portugal), to 94.0% in Narva (Estonia). The contribution of O3 is in general very small and varies from 0% in the Estonian cities Tallinn, Tartu and Narva, to 7.6% in Cáceres in Spain. The contribution of NO2 varies from 4.8% in Palencia (Spain) to 34.4% in the Portuguese city of Funchal.
The CEE region has the highest rate of air pollution deaths while Southern Europe has the highest rate of chronic illnesses.
Transport is a major source of urban air pollution, costing €67- 80 billion in the EU28 in 2016, according to a previous EPHA report. This study shows that even small changes to transport habits and city policies can make a substantial difference to such costs. A 1% increase in the average journey time to work increases the costs of PM10 emissions by 0.29% and those of NO2 emissions by 0.54%, the study found. A 1% increase in the number of cars in a city increases overall costs by almost 0.5%.
Air pollution is the number one cause of premature deaths from environmental factors in Europe, according to the EEA. The problem is greatest in cities, where two thirds of Europeans live. Two thirds of cities break clean air standards set by the World Health Organisation. PM, NO₂ and O₃ cause about 400,000 early deaths annually. 
The analysis is based in numerous studies performed by environmental economists to quantify the impacts of air pollution on health and monetize these as social costs. These studies were used to develop the methodological framework, which encompasses 16 health impacts attributable to air pollution by fine particulate matter, ozone and nitrogen oxides.